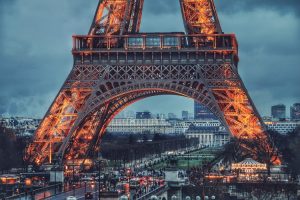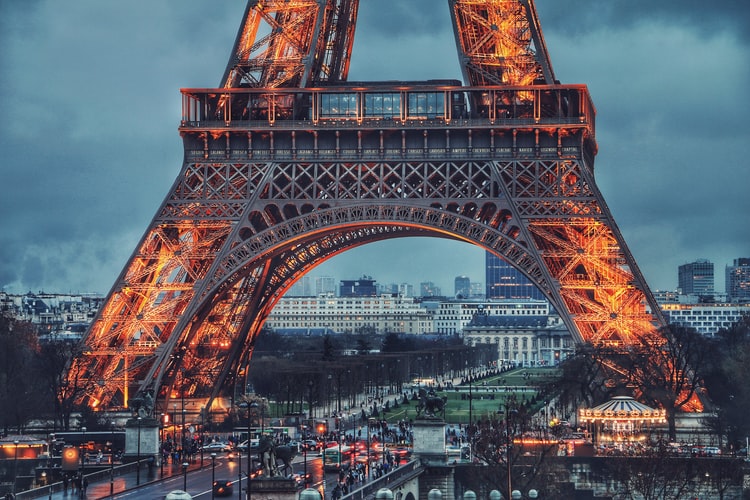 Last week, the hemp industry gained valuable insight into how the highest court in the European Union might rule on France's ban on hemp-derived CBD products.
The advocate general at the Court of Justice of the European Union issued an opinion that the restriction was not in line with EU law – an announcement that could liberate the French market and prompt legislative reviews and reform in other EU member states.
Background
The case being scrutinized by the Luxembourg-based CJEU touches on a key principle of the European Union's project: the sanctity of intra-EU trade and the free movement of goods between member states.
France is widely reported to be Europe's largest hemp cultivator by area, planting approximately 14,500 hectares (35,830 acres) in 2019, according to the French Agriculture Ministry's annual summary of agricultural production.
But authorities limit the cultivation, processing and marketing of hemp to the plant's fiber and seeds, and products from the entire plant or the flower are outlawed.
So when two startup managers in France tried to sell a vaping product under the brand Kanavape that contained hemp-derived cannabidiol back in 2014, they were prosecuted.
The catch? The CBD used in the brand's product was extracted from hemp that was legally grown in the Czech Republic in accordance with applicable Czech and EU law.
When the case reached the French Court of Appeals of Aix-en-Provence, the judge paused the proceedings and forwarded it to the Court of Justice of the European Union, asking if France's restriction on hemp products violated the free movement principle.
Court advisor: French reform needed
According to the Court of Justice's advocate general, hemp-derived CBD is not classified as a narcotic drug and is therefore protected by the EU's free movement principle.
In his analysis of France's legislation, Advocate General Evgeni Tanchev said the CBD ban is not appropriate or proportionate for protecting public health.
The French government, he said, has not identified any harmful effects involved in the use of CBD vaping products or carried out its own assessment of current data or international research.
While Tanchev's opinion is not legally binding, there is a strong possibility that the CJEU will follow his opinion when it issues a final ruling on the case later this year.
In an interview with Hemp Industry Daily, Eveline Van Keymeulen, who represented ex-Kanavape director Antonin Cohen in the CJEU proceedings, said the court's decision could have a significant impact on Europe's hemp industry.
"It's a very important signal that the Court of Justice could give – to say, 'This is a substance that is subject to the free movement of goods; we are aware there might potentially be risks, but we need you to properly prove these risks and take them into account in a proportionate manner.'"
If the court rules that French law is contradictory to EU law, France will have to adapt its regulations on hemp-derived CBD products.
This does not mean that the industry should expect a post-ruling CBD free-for-all in France, but national authorities will need to seek out another way of regulating CBD other than an outright ban, Van Keymeulen said.
"There are a whole range of measures a national government could take to protect human health and public health other than simply prohibiting CBD," she said. Possible options for regulating CBD include:
Limits on concentration.
Advertising restrictions.
Labeling provisions.
Identifying specific sales channels approved for cannabidiol products.
These measures "would protect the consumer from potential risks or unknowns without actually prohibiting it," she said.
Proving risk from CBD
If the CJEU follows the advocate general's opinion, it will be up to the French court to confirm that the use of CBD oil entails no risks associated with harmful effects.
The World Health Organization observed in a June 2018 report that cannabidiol was safe for general consumption and "generally well tolerated with a good safety profile." WHO Director-General Tedros Adhanom Ghebreyesus later said pure CBD preparations should not be scheduled within the International Drug Control Conventions.
"CBD is a substance about which not everything is known, but all the preliminary evidence points to a substance that does not have serious risks for abuse, harm, side effects, etc.," Van Keymeulen said.
"You have plenty of substances on the European market – for example in cosmetics and food – where not all the effects of these substances are known. But they are not per se prohibited, they are just regulated by appropriate laws," Van Keymeulen said.
"For now … France has not demonstrated why CBD should be treated in a more restrictive way than some other substances that are currently being used in consumer goods in the EU," she said.
Significance for Europe
The Kanavape case constitutes the first time that the Court of Justice of the European Union has been asked to rule on the legality of marketing CBD and CBD-based products in Europe, and it has the potential to trigger a wave of legislative reviews and reform in other EU member states.
EU countries that impose the same kind of restriction that France does would be directly im